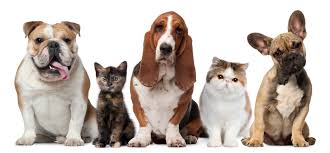 "An emotional support animal (ESA) is a companion animal which provides therapeutic benefit, such as alleviating or mitigating some symptoms of the disability, to an individual with a mental or psychiatric disability." According to Wikipedia.
According to the lawsuit that was filed on July 14th in Orange County Superior Court, a woman and her boyfriend were told they could move in with their dogs without paying a pet deposit. This changed when the apartment manager requested documentation on the tasks that the "service dogs" were able to perform. The manager then informed the prospective tenants that if the dogs did not perform tasks then they would not be allowed to move in.
When asked to respond, a spokesperson for the Real Estate company said that the organization does not comment on active litigation.
Sources:
http://www.latimes.com/local/
http://thedogtoronline.com/emotional-support-animal-letter/
https://en.wikipedia.org/wiki/Emotional_support_animal