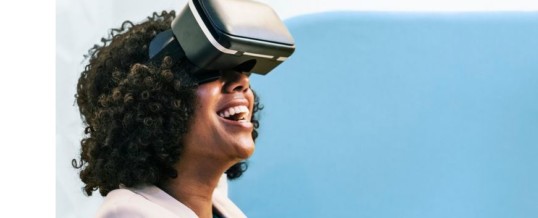 Findings released fromInternational Data Corp (IDC) have revealed that $27 billion is set to be spent on virtual reality and augmented reality during 2018. With more than 1 million iOS devices active around the world, Sotheby's have just launched the first ever real estate augmented app which look sets to boost America's real estate sales. The IDC study projects that the compound annual growth rate of AR and VR products will reach 72% over the next four years as more individuals utilize the technology to envisage the inside of their dream home.
Why augmented reality works in real estate
There are so many ways that AR works in the real estate industry. It is most commonly used to provide clients with an interactive tour of a property, however, the latest technology is making it even better. Now, when you view a home in America, you have the option of placing pieces of furniture, moving walls and decorating your potential home via your iOS device. Statistics from TheRefreshedHome.com estimate that fewer than 5% of the population are capable of envisaging spacial change. Therefore, more than 95% of individuals will benefit from using AR technology when purchasing a home, making the whole process easier for sellers, buyers, and realtors.
How the real estate market will benefit
Technology giant, Apple, has invested heavily in their AR infrastructure. Their newest update allows two people to see identical virtual objects at the same time. Apple describes the technology as "transformational" as it will allow agents to comment and discuss the property with their client from a different location as they are actively viewing it. This can only benefit the real estate industry as it means sellers are free to look around property at their own leisure without feeling rushed by an agent who needs to get to their next appointment. It also allows them ample time to create and change the design and layout they want via AR.
Relief for sellers
During April, house sales in America dropped 2.5%, according to The National Association of Realtors. April also saw the median house price grow for the 74th month in a row and the average selling price is now a staggering $257,900. With house prices sky high, many experts predict that growth will stagnate sometime soon. Obviously, sellers won't want to see their house price fall, but augmented reality will help to encourage buyers to buy sooner rather than later which will be a monetary relief to property owners. As buyers will be able to visualize their belongings, the layout and color design they desire via AR, they'll be more likely to put an offer in there and then rather than mull it over, which often results in seller having to lower their asking price to tempt buyers back.
Augmented reality is the technology of the future which will overhaul the real estate industry for the better. The majority of the population will benefit from being able to visualize their own design when looking at property, while realtors will be able to discuss the property with their client from any location. Sellers can breathe a huge sigh of relief, too, as sales should be swifter and quicker.