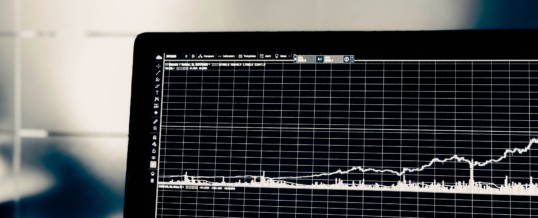 Just this week, CNBC featured a fascinating interview with Taso Du Val, co-founder and CEO of freelance hiring firm, Toptal. Du Val stated that despite offering attractive salaries ranging from $80,000 to $180,000 per year (depending on their location and skillset), the tech industry is desperate to fill a plethora of job posts that have popped up for blockchain and software development. "Job postings for blockchain developers went up 700% from last year," noted Duval, who added that the greatest difficulty with filling these postings was the unique combination required for this type of post, in which the knowledge and skill of a software engineer must be combined with a keen awareness of blockchain as a concept and its many applications. The huge demand is great news for new graduates and engineering experts seeking a high salary and the chance to take part in an industry that is predicted to grow exponentially over the next few years. Last year, the revenue for enterprise blockchain applications was worth $2.5 billion. The estimated global revenue by 2025 has been set at $19.9 billion.
Overcoming the Talent Shortage in Blockchain
As noted by Information Age's Andrew Ross, blockchain developers require "a diverse range of skills, including engineering, app development, cyber security and decentralised governance, to name just a few. All this makes for a criterion that is hard to meet." IBM notes that positions in this industry range "from application development and design, security engineering, solutions architecture and beyond." Currently, IBM itself is offering personalized online training to employees who work in blockchain, as well as those wishing to break into this field. The company also has over 5,000 active members sharing updates and news on blockchain technology. IBM is currently working on recruitment on campuses and focusing on 'new collar' jobs, which do not require a bachelor's degree.
Overcoming Insecurity
Another thing IBM is doing right, is providing digital certification badges for those that complete specific programs; these qualifications can be displayed on online CVs, which can really give employees' resumes a winning edge. Often, new graduates can be reticent to apply for a blockchain post because they feel their knowledge may be insufficient. However, skills such as software development per se count. Within their CVs, it is important for both graduates and those already working in engineering, to highlight their interest in forming part of any blockchain program available at their target company. Those wishing to enter this industry or make the shift should also be aware that there are academies developed by business schools and hiring firms such as Toptal itself, which teach online blockchain courses. Tech students and employees should consider taking up these courses to build a more interesting CV for those hiring in the blockchain sector.
Career Coaching
In addition to offering more opportunities for training, companies like IoC and IBM are developing automated career coaching, which helps students link their course to a career. This way, students with skills that can be transferred to blockchain technology may discover a career path they had not considered before. Through these programs, they can also find out which companies are willing to provide the additional training on blockchain that may have been missing from their degree.
Bearing in mind the big demand on a global scale for experts in blockchain tech, a big push needs to be made on part of universities, online educational institutions, and companies, to offer skilled training in the area. Often, graduates from courses such as Computer Engineering already have the skills needed to develop blockchain software, yet they lack an awareness of the applications of blockchain and specific skills that they can pick up quickly and efficiently. Regardless of the avenue they choose, blockchain is certainly an exciting industry to form part of, and a promising one from a salary perspective as well.