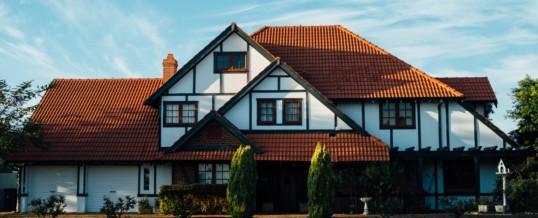 Home prices in the USA went up by 7 percent in March of 2018, according to the CNBC.com website. This price increase represents the largest monthly gain since May of 2014. People are fighting for available homes, and this is driving up prices. According to a Trulia report, the February supply of existing properties was 3.4 months. This is the lowest level of supply ever for February. The median average cost of a home in February 2018 is over five percent more than last February's median average price of $241,700.
Home Buyers Need to Spend More
Of course, what's great for home sellers isn't such good news for home buyers. Those looking to purchase in the USA are battling one another for properties and many end up paying a lot more than they wished to in order to get on the real estate ladder, upgrade to larger homes or downsize after retirement. Those who want to purchase their first homes are behind the eight ball in spring 2018, as interest rates are rising as home prices also escalate.
Will Interest Rates Continue Rising?
According to the CNN Money website, at the start of this year, a 30-year mortgage of the fixed rate type came with an interest rate of 3.95%. When April commenced, the interest rate for the same form of mortgage was 4.44 percent. This equates to a monthly payment increase of 57 American dollars, for a home valued at a quarter of a million dollars, which was purchased with a 20 percent down payment.
Will Home Prices in the USA Keep Rising?
Yes, they probably will. Most forecasts point in the direction of increasing real estate prices over the long term. According to a Reuters.com report, American home prices are predicted to go up by a cumulative ten percent during 2018 and 2019. This is because new homes will be scarce and demand for new homes is anticipated to increase steadily.
Don't Forget to Buy Home Insurance
When you consider all of the costs associated with home ownership, which include the mortgage, maintenance costs and power costs, it's easy to see why increasing interest rates are putting a strain on American home buyers. Home insurance is also important and home buyers shouldn't skip purchasing it in order to save money. If your home is damaged and you can't stay there while it's being repaired, this form of insurance will cover temporary increases in living costs. The team at CNN Money recommend "deep coverage" which covers the cost of replacing your home 100 %.
Knowing the facts is the key to making smart decisions about when to buy properties and when to sell. Commercial real estate prices are also rising, so these real estate price increases are happening across the board in the USA. Home sellers in America are likely to reap big rewards from their real estate investments this year, when they do make the decision to list their properties.