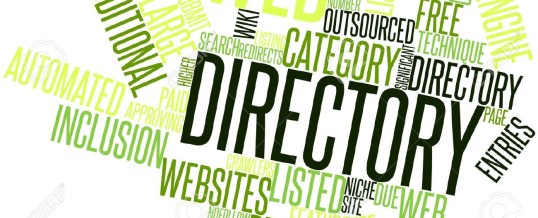 Authoritative business directories can be an incredibly useful tool for business to make work for them. One must be careful when using these, as often times they can be too "spammy" and may hurt your business more than it can help it. This means you need to be sure that you choose an authoritative business directory that has a high trust factor and Google PageRank. Finding an established authoritative directory can be difficult, but you do have some options.
By placing yourself in the right set directories, you can allow for more traffic as search engines will recognize you as a legitimate business. This legitimacy is what will boost your rankings and make it easier to look for your business. This can make it easier for people to search what they want and to come across your business.
How Do I Use Authoritative Business Directories?
What Category Does Your Business Belong In?

For example when Suzanne McClain (Medicare Advisor) in Columbus Ohio was picking the best category for her business she first chose the geographical location of her business then focused on what her business does.
Claim Your Business
Your first, and most important step, is to claim your business page on trusted authoritative business directories and other social media sites. Some of these sites include Groupon Pages, Yelp!, Google+ Business Page, and Facebook business page. A couple of other sites to consider are Foursquare and sites like the Chamber of Commerce and the Better Business Bureau. These are trusted sites with high Google PageRanks.
Provide Correct and Thorough Information
After you have claimed your business, these sites will be looking for a lot of information about your business. You will need to provide your address, name, phone number, and website address. You will also need to provide your hours of operation, services that you offer, and photos of completed tasks or of the business. Be sure to provide the same information for all the directories.
Classify Your Business Correctly
You should put all relevant keywords that are associated with your business so that people can find you easier. You should include information like your location and business type in your keywords so that search engines can correctly categorize you.
Show Your Information
On every page of your website, you should have your name, address, and phone number clearly stated on every page of your site. A local number is important to have, rather than an 800 number, as this will show you are a local business. Putting a "Contact" page with Google map and your phone number can also help show Google that you are a legitimate business.
Reviews
Encourage people to leave honest reviews on your site. Google actually uses the reviews found on authoritative business directories to determine your online reputation. The more positive reviews that you have and being an engaging business are important to Google searches.
Verify with Webmaster Tools
By verifying your business with Google Webmaster tools, Google will have a better understanding of your website and your local business. This will also help you understand how Google actually sees your business. You can use these tools to your advantage because the tools will help highlight your business information. Google will use this highlighted information to send back to users that are searching for local businesses.
Why Does This Help My Business?
What does all of this mean for your business? Essentially, this means that when people are looking for services, specifically the type of services that you offer, they can easily find you. This ease for them is great for you, because usually the first companies that pop up on Google are the ones customers contact. By having a good reputation with Google and having an interactive presence on other sites, you can greatly increase your business. The most important thing to remember is to only go with trustworthy authoritative business directories so that you are not considered spam, which could hurt your chances of being found in the sea of websites on Google.