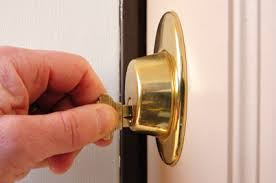 With 370 locksmith positions available, the Chicago and surrounding metro area is seventh in the country when it comes to employment.  The hourly mean wage for locksmiths in Chicago is $19.21 according to the Bureau of Labor Statistics. The annual wage comes in at $39,950.
The L.A. metro area takes the top spot with the most locksmith positions of any metro area in the U.S. The Annual mean wage in the L.A. metro area is only second to the New York metro area, at $46,880.
According to BLS.gov there are over 17,000 locksmiths nationwide, with a mean annual wage of $40,600. The ALOA Security Professionals is the largest organization for locksmiths and security professionals with over 10,000 members.
Sources:
http://www.bls.gov/oes/current/oes499094.htm
http://www.omegalocksmith.com/
https://en.wikipedia.org/wiki/Associated_Locksmiths_of_America