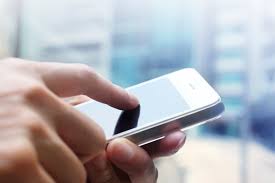 The fastest growing segment in the gaming industry is the mobile gaming platform.  In 2010, the revenue for just ad supported mobile games amounted to $41 million, by 2017 it is expected to increase to $655 million in the just the U.S.
Additional revenues that surround the mobile gaming industry are found at sites that offer help for those that play mobile games.  For example the popular game WordBubbles, has sites like these that offer answers and cheats for WordBubbles.
According to a 2014 survey, 45% of Americans who played via mobile phone, played on a daily basis, with only 4% playing once a month.  When asked, many assume that mobile games are played by a younger demographic, but the survey results show that only 7% are between the ages of 18 to 24.  The same survey found that 24% of mobile gamers are in the 55 to 64 age group.
Sources:
http://www.statista.com/topics/1906/mobile-gaming/
http://wordbubblesanswer.com/
https://en.wikipedia.org/wiki/Mobile_game